School for Sandals
In the Bahamas, GEOSCI 29002 students spent spring break at work in the field—of dreams.
Old sneakers or tevas. Two sheets, one blanket, one pillowcase. Sunscreen. Flashlight. Spending money in small denominations. Snorkel, mask, and fins.
Last March, a group of College and graduate students packed their bags for the Bahamas. A week later they returned with windburn, chigger bites, and independent research findings in geology and biology. This wasn't your typical spring break. It was far more fun.
During the winter quarter field course Modern and Ancient Environments, the students had spent ten weeks in chilly Chicago studying the geological features of 72-square-mile San Salvador Island and the processes, biological and physical, that formed them. At the end of exam week, they caught a plane to a plane to a truck to the island's Gerace Research Centre. There, alongside their TAs and teachers, biologist Michael LaBarbera, geologist Susan Kidwell, and biogeochemist Albert Colman, they observed for themselves—and for the Core, which they offered these photographs and dispatches.—Laura Demanski, AM'94
Slideshow
1 of 20
2 of 20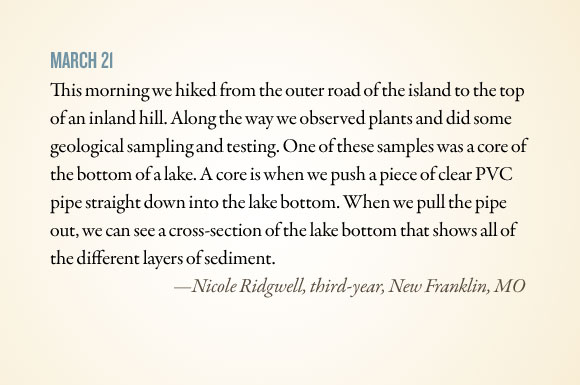 3 of 20
4 of 20
5 of 20
6 of 20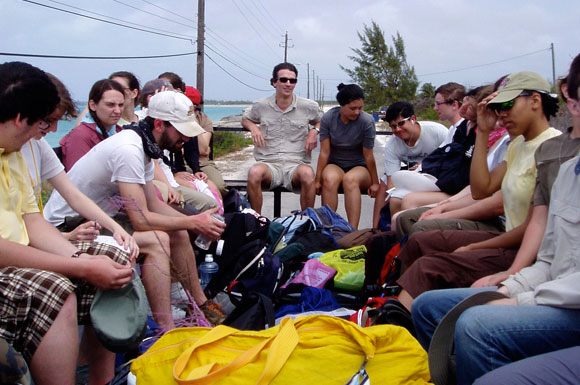 7 of 20
8 of 20
9 of 20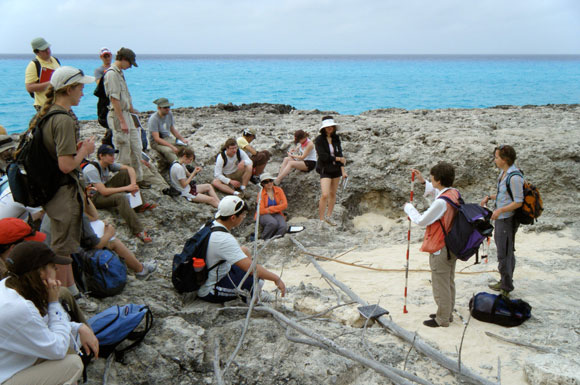 10 of 20
11 of 20
12 of 20
13 of 20
14 of 20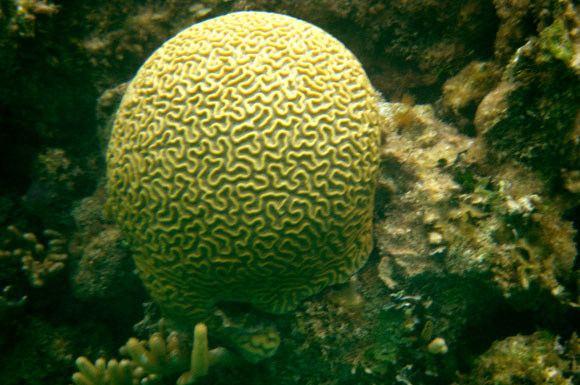 15 of 20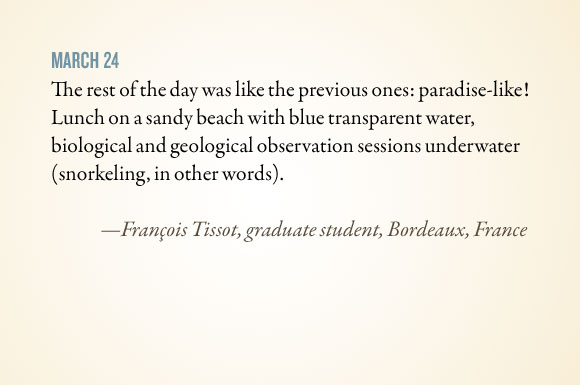 16 of 20
17 of 20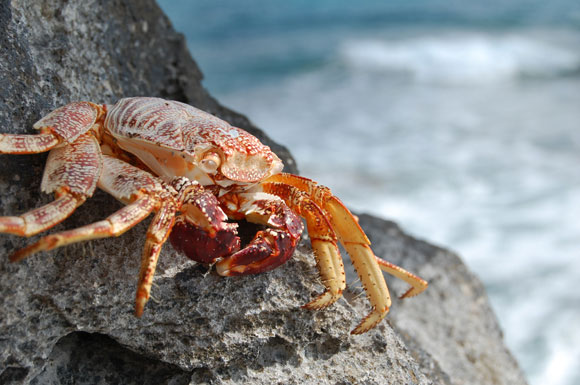 18 of 20
19 of 20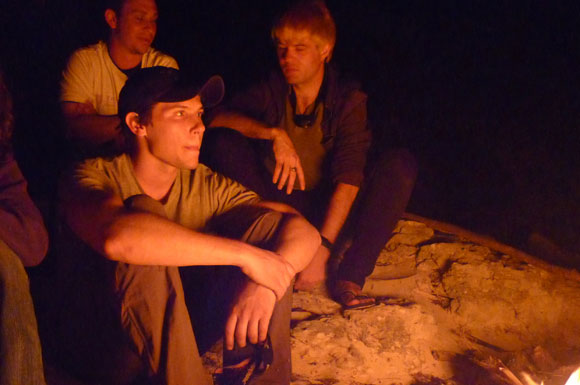 20 of 20